Explore the world of Mythrill
 Serialized stories on Mythrill are published in periodically released episodes, similar to the format of an episodic TV show
Magic and dragons and castles and knights! Orcs, goblins, big-big spiders… 'tis the realm of plausible impossibilities!

Ships shooting through space, laser blasters, shady dealings with extra-terrestrials – it's the genre of improbable possibilities!

Tales as old as time, someone says you gotta get something but first - you gotta get there!

It's a cool little resource really. You can use it for ships, you can use it for trains, beer-taps, clocks, hats, canes … anything! 

Steampunk's more futuristic and often drearier cousin where wires, computers and advanced technologies rule.

Some way or another it all went down and stayed there. But it wasn't quite game over yet…

Sure, a little on the side doesn't hurt, but the only candles lit here are the ones used for summoning rituals, and rose petal showers are exclusively reserved for victories against Dark Lords.
Sci-Fi - Adventure - Vikingpunk - Bounty Hunters

Thorolf Ulfsen explores the galaxy aboard his family's spaceship, the Night Wolf. 

Magic - Dragons - Fighting - Legend

The Veil Within Worlds is thinning. If it dissolves completely, then both worlds will be destroyed to make way for a new one.

Legend - Epic Fantasy - Adventure - Gods

The cycle cares not for the old, nor does it deal with the new. It merely marks history with its rhyme, and through myth reveals its tune.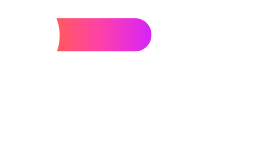 Science Fiction, Fantasy, Writing Tips, Authors
Read Mythrill Fiction blog to learn more about Science Fiction, Fantasy and subgenres, company news, writing tips and of course Mythrill Exclusive Authors.